Does epoxy smell? Is it safe? Your questions answered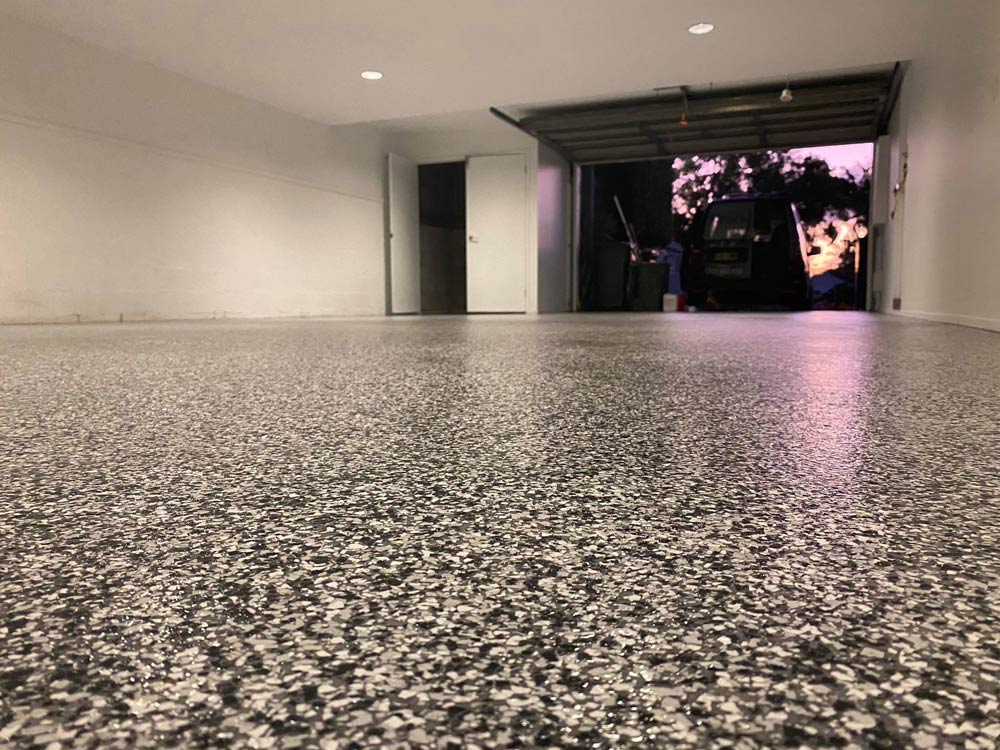 Does epoxy smell? Is it safe? Does it contain nasty chemicals that could harm the health of my family?
As long-time epoxy contractors, these are some of the most commonly asked questions we get from prospective clients. Truth is, the answers will depend on the team you hire and the products they use. Not all epoxy is created equal.
If you are concerned about the safety and cleanliness of epoxy flooring, we are here to give you some peace of mind. We are committed to your satisfaction and always go the extra mile to ensure your comfort from start-to-finish.
Does epoxy smell?
Not if you choose Tough Floors for the job. We always use solventless epoxy and polyurethane products, which deliver the following benefits:
No nasty, headache-inducing smell. Because our epoxy doesn't contain solvents, there is no evaporation. And no evaporation means no smell. Even better? We don't need to factor in lost product due to evaporation, resulting in more product on the floor and greater protection.
No harmful chemicals. We understand that the health and well-being of you and your family are of paramount importance. Unlike some products, our epoxy flooring doesn't emit harmful chemicals. We've even heard stories of unhappy neighbours complaining about strong, chemical smells – that's how far emissions can travel!
No future outgassing. Concrete that's covered in epoxy can 'outgas,' which means that, if using a product with a strong odour, the smell can come back in full force months after the job was completed.
Using solventless epoxy is just one piece of the puzzle. We implement several best practices to ensure your home remains clean and comfortable.
Committing to job site cleanliness
Here are just some of the ways we protect homes, safeguard client health, and ultimately deliver industry-leading service.
We clean our equipment
To keep your environment as clean as possible, the filters in our equipment are regularly cleaned and changed. This also allows our tools to work efficiently, so we can deliver a top-quality result fast.
We take record-keeping seriously
Epoxy can be sensitive to environmental factors. We accurately record temperatures, humidity levels, product batch numbers, and quantities. This crucial information is then stored securely in the cloud, so our team can access the data they need, when they need it.
We are process-driven
When it comes to your home or commercial premises, you don't want second best. We get it. And that's why we have developed a robust process that, with a little customisation, delivers impeccable results every time.
All staff are trained to an exceptionally high standard, and all work is done in-house. We pride ourselves on our professionalism, always wearing our uniforms and putting out best foot forward.
Safe, clean, odour-free epoxy flooring
Hopefully, we've eased any concerns you had relating to the smell and safety of epoxy flooring for your home, garage or anywhere else. If you're ready to take the next step, get in touch with our friendly team today. Call on 1300 882 875 or head to our contact page. We'd be happy to provide you with a fast and accurate quote.